Non-Verbal Communication Demonstration
In this video, Paul Endress demonstrates the importance of non-verbal communication in properly communicating your message.
Two minute non verbal communication demonstration
Research about non-verbal communication
As demonstrated in the video, research has shown that 93% of communication is non-verbal.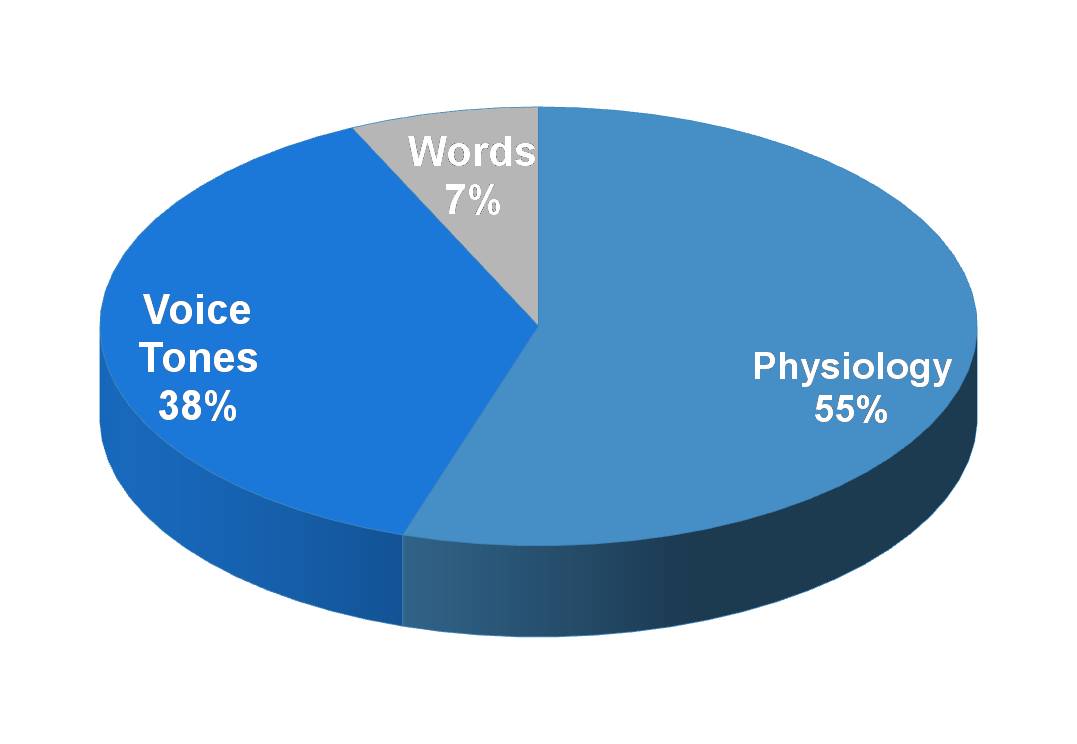 Use this exercise to prove it to yourself
Read this sentence eight times.
"I did not steal your money last night."
Each time emphasize a different word in the sentence. For example:
The first time you read it, emphasize the first word. "I".

The second time you read it, emphasize the second word, "did".

The third time you read it, emphasize the third word, "not".

Continue on with emphasizing each additional word in the sentence.
Here are a few questions for you:
What meaning did you get each time that you read it?
How did the change in voice tone change the meaning of the words?
What steps will you take to become more sensitive to the voice tones used by yourself and others?
Non verbal communication consists of the following:
Body

Physical space
Clothing and appearance
Locomotion

Physiology

Posture
Gesture
Facial expressions

Non Verbal

Eye contact
Touch
Paralanguage
Learn more about non verbal communication
Video demonstration of non verbal communication
Here's a link to the Berkley center for exploring non verbal communication.