Here's your second lesson...
The Personal Perspective
In this ten minute video I explain the basics of the Personal Perspective and why different people can experience the same event, but come away with completely different meanings.
You will also discover how to use your understanding of the perspective to communicate, resolve conflict, and motivate like the most effective leaders of all time.
Let's get started!
Only seven days until your next lesson.
Between now and then be sure to complete the challenge that I give you at the end of this video. Discovering your own values is the first step in becoming a master communicator and leader.
Here's some help
To help you get started here is the first track of my "Finding Personal Values" CD, which is part of the Communication University self study course. You can order an instant download of the CD by clicking here (Only $9.78). Or you can have the entire course shipped to you by clicking here. (Regular discounted price is $197. From this screen your special price is $146).
Listen now!
Next week, we'll jump in and find out exactly how to discover the values hierarchy of another person. And how to use it to continue to multiply your success!
See you then!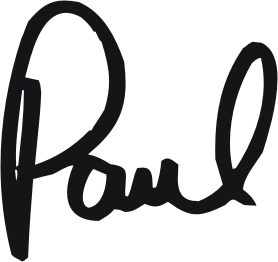 Here's a special offer!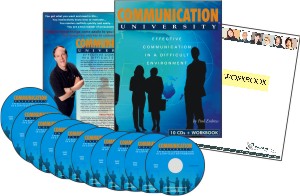 Effective Communication Self-Study Course

Recorded live in the fall of 2009, this is the "best of" Paul's live events and includes two bonus disks not available anywhere else.

Here's how you will benefit:

Get what you want out of life when you learn how to discover and use the unconscious strategies and criteria that people are using to make their decisions

Become more valuable in your job and

earn more money

by becoming the "go to" person in pressure situations
Get clients & customers to buy

from you

and leave your competitors standing in the dust

Resolve conflict and create harmony wherever you go

Negotiate like a pro and get what you want at home and at work

Lead a team that out performs all others and

get the recognition you deserve

Know exactly how to motivate anyone , anywhere, at anytime

Enjoy fulfilling relationships

both at work and at home

Easily

persuade people

to adopt your ideas and plans

Turn email into a powerful competitive edge by understand why it goes wrong and adopting a easy-to-use five step system for turning it to your advantage

Make sure that people instantly "get it" by using the power of the unconscious mind to bypass natural prejudices and filters

Get the edge in negotiations when you learn the "confidence physiology" that instantly conveys to everyone around you that you are a confident person. Tip: The difference is only one inch!

Motivate anyone (including yourself) by discovering the one reason why people do what they do... and I'll reveal the ten top-level universal motivations that few people are aware of.

Make it easy for people to adopt your ideas by using the incredibly powerful but subtle question techniques that we teach on the third disk. Tip: There is one word that you never want to begin a question with, yet most people do it all the time.

Resolve problems and conflict by mastering the 'personal perspective' that explains and solves even the most difficult behaviors

Effortlessly get results from even the most difficult people





Here's what you get:

| | |
| --- | --- |
| | Eight CD's including exclusive effective communication strategies not available anywhere else. $297 |
| | Bonus CD #1 - Discovering and setting your own values will show you how to resolve inner conflict and motivate yourself. Regular $27. |
| | Bonus CD #2 - Solving your biggest communication challenge using Paul's exclusive multi-stage process to lead you to discover the solution to your biggest problem. Regular $27. |
| | Fifty five page workbook to make sure you remember what you learn. Usually available only at live events! |





Get It Now!